BELTS & BUCKLES
Published on April 2nd, 2012 | by Nir A.
0
Bottle Opener Belt Buckles are So Handy Dandy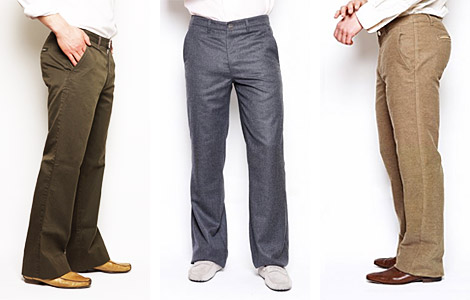 Finding the perfect fit to your pants is a tough one. But what's even worse is when you have lost weight and your pants having that perfect fit isn't what is used to be anymore. But say no more because the belt is there to save you the stress and hassle. As easy as putting a belt around your waist, your pants will be that perfect fit once again. But a belt can be a fashion yes or a fashion no. What do you mean by this? Well, if worn the wrong way then it can hurt your entire outfit. But when worn correctly or it simply matches to the occasion, then you will look priceless too. Yes, the belt can be your best fashion friend or your worst enemy. This is for this reason that nowadays, a simple belt strap and a plain rectangular belt buckle won't do the trick anymore. Although this best one you can use to formal events, other than that, bottle opener belt buckles and all other designs are what's in and hot right now.
Drinking is an innate function of human beings that they cannot live without. Of course, this is drinking water. But water can actually be drunk from the faucet if it is clean and safe. But other drinks like sodas and alcoholic drinks need to be made and bottled up to keep their freshness and taste intact. So how do you open these? It is simply with the use of a bottle opener. Of course, this is when you are trying to open the glass bottle and not the plastic bottle. Now wouldn't it be a great idea to have bottle opener belt buckles so that when out of nowhere you decide to enjoy a drink in a place where you can be alone? Yeah, that can sound great. It is so handy dandy.
But you may think that having bottle opener belt buckles can be a fashion don't. You can just imagine how the typical bottle opener looks like and it is the one that you use around your waist. Well, here's the good news. At Hot Buckles online store, their bottle opener belt buckles are designed in such a way that people looking at it won't even realize that it can actually open a glass bottle. To mention a few of their top seller designs are: Licensed Felon Knuckles Bottle Opener, Dallas Cowboys Tailgater Belt Buckle, Drunk Bottle Opener Belt Buckle, Confederate Flag Bottle Opener Belt Buckle, and Bass Bottle Opener Belt Buckle. These are only 5 out of the hundreds of bottle opener belt buckles that they have to offer. Not only are they unique, but prices are also affordable and reasonable!