BELTS & BUCKLES
Published on January 13th, 2012 | by Nir A.
1
Trendy Looks for Kids through Kids Belts
Nowadays, the fashion industry incorporated to their list on how the child should look like. They produced a lot of products in order to bring that best look that a child can be; just like teenagers and adult groups, they accessorize their looks through fashionable clothes, bags, necklaces, bracelets, and shoes. Kids these days can also have that one and can make them look cooler, and sophisticated through kids belts. Yes, of all the accessories that can be put up to our body, let us not forget the belts because it holds our pants together and keep it from falling from our waist especially for small figures like children.
Kids belts keep their pants on its proper place and help prevent accidents as children are so playful and love to roam and explore their surroundings. Aside from its integral purpose, it attracts attention and adds more beauty to your cute little angels.
Aside from choosing the right belt for your child, it is also important to consider to the season. Winter is almost on its end, on the other hand, spring and summer are on its way as fast as it could, from cold temperatures down to the heat of the sun. You might not notice it first but as the sun rises, you will know that your child's outfit for winter and spring are obsolete and it's time for you to buckle and choose the appropriate attire for your child.
As summer is fast approaching, you might consider the possibility that your child will be more playful, fidget, and sometimes, uncontrollable due to the fact of their happiness that finally, they can play outside the house under the warmth of the sun so choosing the right dress and accessories to your child is noteworthy. If your not going to the beach, you may want to dress your child with shorts, pants, or those cute little skirts but in order to maintain their looks all the time and not wanting to see your child with a falling shorts, pants, or skirts, you might consider to accessorize your child's look with a kids belt, so as to keep their cute little outfits and prevent from getting negative impressions from other people.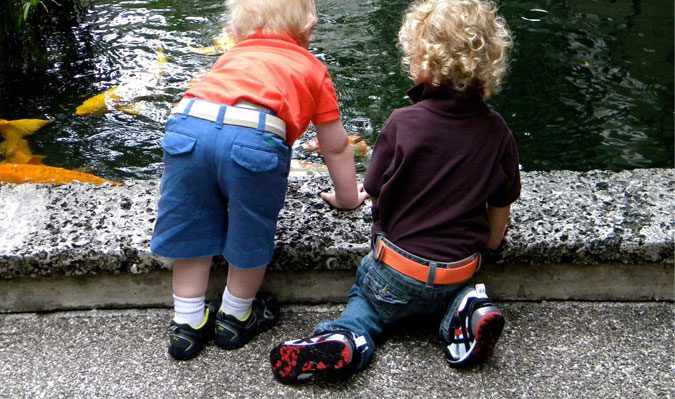 In the market, you may find several products of kids belts as that of an adult as well as its design and style. People who have lots of money go for fancier or even customized belts. There are also a lot of websites that you can select and purchase kids belts according to your preference or your child's preference. It comes in a variety of styles and designs that are made utter simplicity or absolute attention catcher. However, it is not important to have lots of belts for your child, always remember that having just one belt that suits to any dress and occasion, is essential enough to up bring your child's look and 'wowed' the people around.